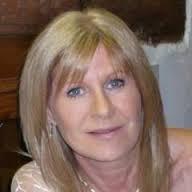 "Why are tutus so expensive?" I can hear you ask.  Well if you take into consideration the amount of time and detail that goes into making the tutu, you can begin to understand.

The classical ballet tutu consists of a paneled bodice and a 9-12 layered skirt. Bodice and skirt decoration are designed to order.

Prices for a fully decorated classical tutu with bodice piping and light boning could cost anything from £250 upward depending on size, choice of material and design.


The tutu must sit correctly, not dip at the front, rise at the back or sag at the knickers.  A ballerina needs a tutu that fits like a glove and should not have to worry about the fastenings coming undone etc.

This is why the measurements are vital, so be very careful and precise when using the measuring chart. You can ring me for further advice at this vital stage. 

​The measurements are used to construct a calico toile which will be fitted to the dancer.

Starting with consultation on what is required for the performance, whether the tutu is for a beginner (a little sygnet) or a budding professional dancer, I give the same courtesy you would expect from a seasoned professional.

My expertise and years of experience is yours free of charge, unless you require a home visit. Then I will only charge for the cost of the journey.  Feel free to call me for a consultation at any time.

A visit to my home is absolutely free and most welcome. Please ring to make an appointment. I will even put the kettle on.

Once you have a quote I will promise to deliver my tutus and costumes on time.

Orders to overseas destinations will depend on the shipping costs at the time of completion of all orders.

I am very proud of all my designs and the service I offer and deliver.

All my designs are individually priced, but I can offer an estimate based on design and size.

Below are prices for use as a guide only, time spent on detail is a major factor when charging for costumes and design.

Some clients can put extra detail on the dress themselves, others need a complete service.

Please ring me to discuss all your requirements before you decide on materials and colours.

My advice is free and is very crucial at this early stage. It costs you nothing but will save you money in the end.

As rough price guide for help only:

Prices for Tutu's start from £250 (depending on size) excluding fabric and notions.

Prices for all other costumes start from £45 excluding fabric and notions. 


From start to finish, my designs are of the highest quality, with every detail finished off beautifully.

You can always be sure of my professional courtesy and you will be informed of any changes that may be necessary to complete the commissioned successfully to your requirements.